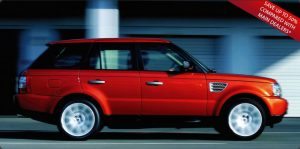 Essex 4×4 Ltd started due to the lack of dealer alternatives on the market, Essex 4×4 Ltd is here for you, to give you the choice of using a main dealer alternative without the cost of main dealer prices. We pride ourselves on having up-to-date knowledge and diagnostic equipment to service and repair your vehicle to manufacturer's specification.
Our service and repair workshops is staffed by factory trained Master Technicians with over 30 years experience and are fully equipped with the latest Land Rover diagnostic systems as used by all Land Rover main dealers.
Online access using Land Rover's TOPIx gives us the same technical bulletins, service recalls, electronic troubleshooting manuals & workshop manuals available to Land Rover main dealers.
Competitive Pricing Policy
We constantly research both our competitors and the general market place to ensure that our prices are amongst the best in Essex.
As an independent service and maintenance provider we do not carry the overheads that burden dealerships, so we are able to offer genuine value for money with exceptional standards of workmanship guaranteed, and will not compromise your Land Rovers warranty.
Manufactures Warranty not affected
Your warranty is not affected by having your vehicle serviced and maintained at Essex 4×4 Ltd, in October 2003 Block Exemption Regulation 14002002 came into force, this is European legislation that allows vehicle owners the freedom to have there vehicle serviced away from the main dealer network without invalidating the manufacturers warranty.
A service at Essex 4×4 Ltd means that your car has its warranty protected, because we use genuine parts which are of "Original Equipment" (OE) quality standard, and your service is carried out to the manufacturer's specifications.
All vehicle service books are stamped, also each service carries a 12 month Parts and Labour Guarantee.
*Terms and Conditions apply
For a quote on your vehicle, or to get further information, please click here or call us on 01268 560 774